Girton College Music Society
presents...
The Medium


By

Gian Carlo Menotti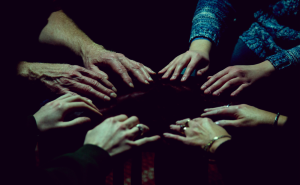 Get involved with The Medium:
We are looking for an actor of any gender to play the role of Toby, a mute boy who works for the eponymous medium, Madame Flora. The part is silent throughout and therefore we especially encourage actors who feel confident expressing themselves through action/facial expression to apply! Please book a slot in the doodle poll below! https://doodle.com/bp/alexwrathall/the-medium-toby-auditions
Fri 6th Oct, 14:00–16:00, Girton College
Sat 7th Oct, 14:00–16:00, Girton College
For more details, read the full advert or contact aw946@cam.ac.uk before 6th Oct 2023 01:00.