Gilbert and Sullivan Society presents...
Ruddigore


By

W.S. Gilbert and Arthur Sullivan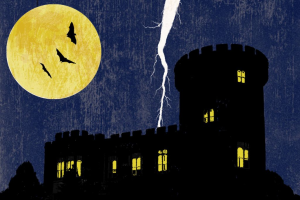 7:45pm, Thu 8th February 2018 - Sat 10th February 2018, at
West Road Concert Hall
2:00pm, Sat 10th February 2018 at
West Road Concert Hall
Lent Week 3
A terrible curse condemns each baronet of Ruddigore to commit one crime per day or die. Sir Ruthven Murgatroyd has gone into hiding to avoid the curse and lives in a Cornish village where he has fallen in love with the fair Rose Maybud. His prospects are ruined when his foster brother Dick Dauntless betrays him to Sir Despard Murgatroyd, the acting baronet. Ruthven is forced to take on the baronetcy and its curse, enforced by an entire portrait gallery of ghastly ancestors.

Ruddigore is an operatic satire of victorian melodrama and combines comic opera with some of Sullivan's most majestic music.